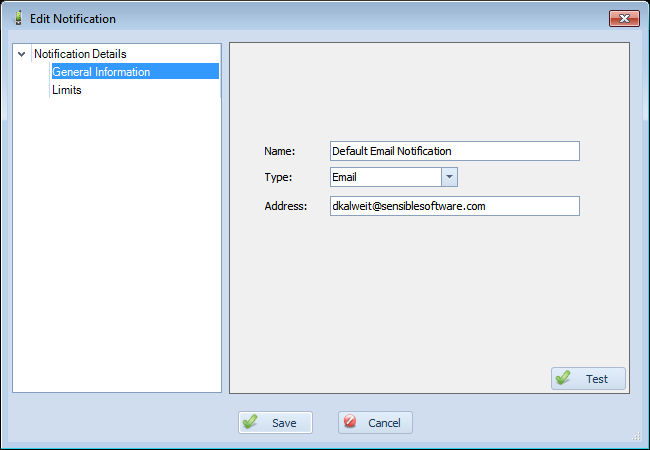 This screen lets you specify general information about the notification.

Name: This is the friendly name of the notification, as you'd like it to display throughout Overseer Network Monitor.
Type: This is the type of notification. For Email, set this to Email. For SMS/Text message, choose 'SMS'.
Address: This is the email address to send the messages when a resource fails or recovers.
---
Copyright 2003-2012 Sensible Software, Inc. All Rights Reserved.
Network Monitoring Software