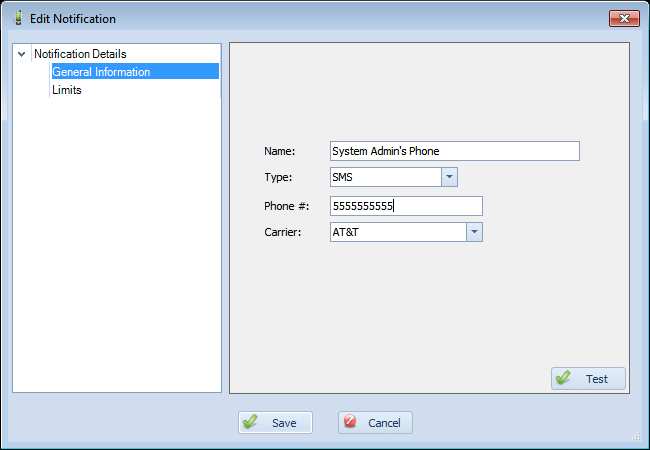 This screen lets you specify general information about the notification.

Name: This is the friendly name of the notification, as you'd like it to display throughout Overseer Network Monitor.
Type: This is the type of notification. For Email, set this to Email. For SMS/Text message, choose 'SMS'.
Phone #: This is the phone number of the recipient. This should not contain any punctuation. For US, this should be 10 digits.
Carrier: This is the carrier of the recipient's cell phone. Please select your carrier from the list. If your carrier is not in the list, please contact support using the Support link on our website.
---
Copyright 2003-2012 Sensible Software, Inc. All Rights Reserved.
Network Monitoring Software