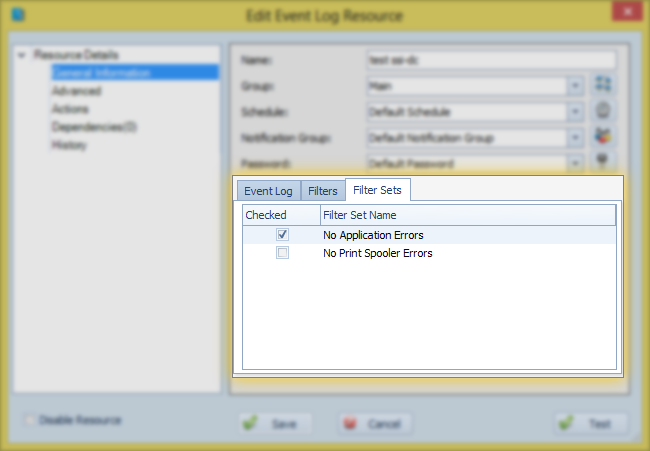 Event Filter Sets allow you to filter out a group of events very easily. This interface lets you assign filter sets to the current event log resource. Simply check the event log filter sets you'd like to use. All the filters from the filter sets and any individual filters are combined and used to filter events. Note that exclusion filters take priority over inclusion every time.

Checked: This indicates you'd like to use this filter set for the current resource.
Filter Set Name: This is the name of the filter set, as defined when setting up filter sets under Manage->Event Log Filter Sets in the main Overseer menu.
See Also:
---
Copyright 2003-2012 Sensible Software, Inc. All Rights Reserved.
Network Monitoring Software